Our Mission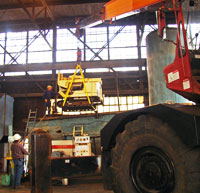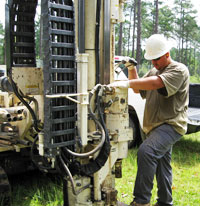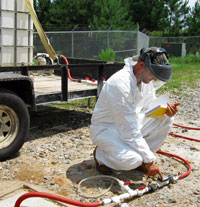 Geo Lab was designed to be 'Customer Centric' at its inception, which is evident in everything that we do. We aim to create a positive customer experience from the point of sale through the final invoice and at all points of interaction along the way.
We begin with the initial contact, to make sure that an informed drilling specialist receives your call and carefully listens to your needs and service requirements. We are prepared to offer suggestions based upon our experience, capabilities and project site details. Our goal is not simply to perform well but to become a partner with shared goals and measures of success.
On the job, Customer Centric means that our field personnel want to work quickly and efficiently while remaining open to changing conditions and requirements. Their goal is project completion above and beyond expectations. Our field personnel are highly skilled professionals who maintain safety as job one while being results oriented.
Our field personnel are backed up by a support team of astute and dedicated operations managers who are invaluable resources when challenges arise. These challenges usually involve changes to the scope of work, difficult drilling conditions or at times mechanical problems. Managers provide immediate assistance to mobilize materials, parts or equipment to properly meet the challenge and get the job done with minimum (if any) disruption.
Following project completion, we continue our partnership as we prepare an accurate and timely invoice and confirm that our performance was at or above expectations. We want to learn from our experience; and carry knowledge forward for continuous improvement.
Customer Centric is our goal, it's how we work, and it is who we are.