Capabilities
Geotechnical Drilling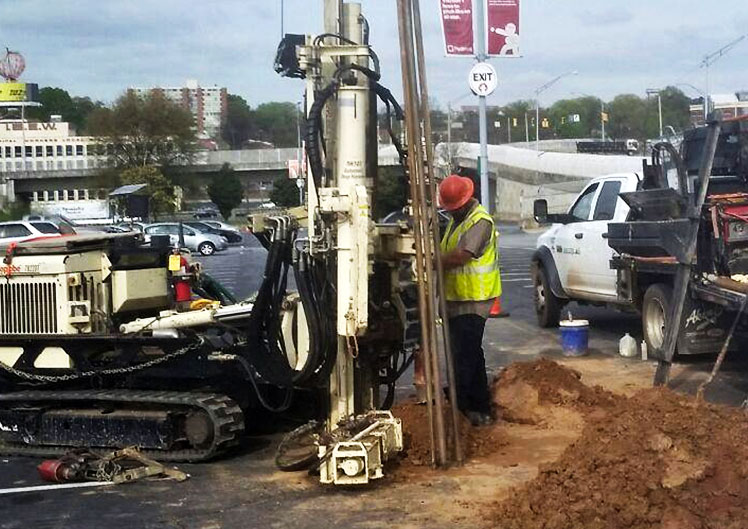 DTH - Air Hammer
Air Hammer is the solution to HSA refusal, when competent rock halts the process of well installation using traditional methods. DTH – Air Hammer is a cost effective solution providing rapid tool string advancement for instances where minor or significant rock penetration is required and indications of rock lithology are not required.
Type II monitoring wells with 'rock sockets'
Type III wells into a water bearing fracture zone
Air sparge wells
Discreet water sampling
Rock Coring
While DTH provides a very rapid tool string advancement, some jobs require information on subsurface rock characterization and fracture zones. In those instances, coring tools are used to both penetrate the rock and recover rock cores to gather that information. There are other instances where coring might be preferred.